This is a step by step guide with screenshots on how to remove browser data for a single website. This tutorial will help you clean cookies, local storage and cache from any website from your browsing history. You can even remove a single page from your browser history without removing data for any other websites.
Step 1
Go to chrome and press the three dots to open the main menu.
Step 2
Locate "Settings" in the bottom of the main menu.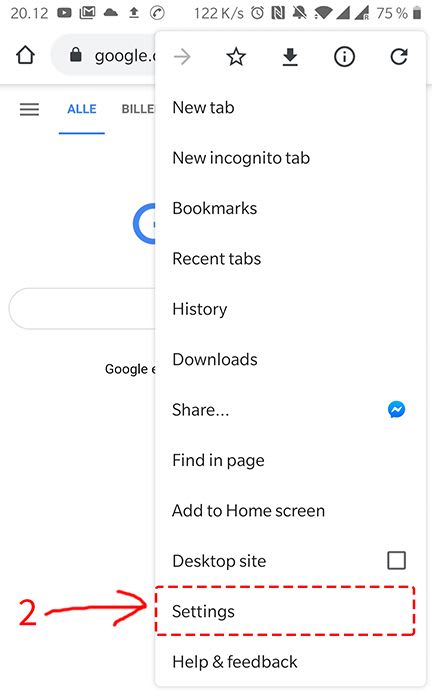 Step 3
Scroll all the way to the bottom and click on "Site settings".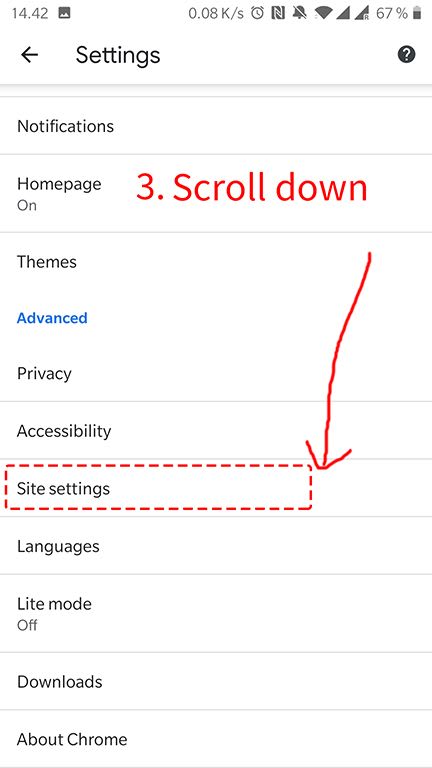 Step 4
Scroll all the way down once again, find "Storage" click it.
Step 5
This is the view where you can select just a single page. Select whatever page you want to delete data from.
Bonus: notice in the bottom  "Clear site storage" this button is used to delete data from ALL sites.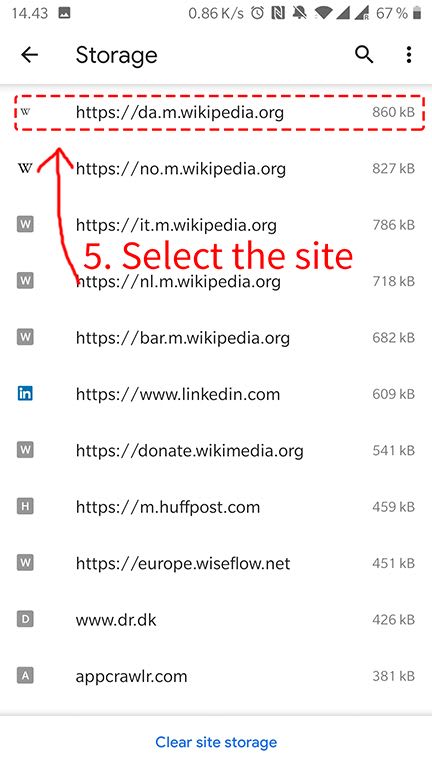 Step 6
Click the "Clear & reset" button to delete from browser history, this will also delete cache as well as local storage and cookies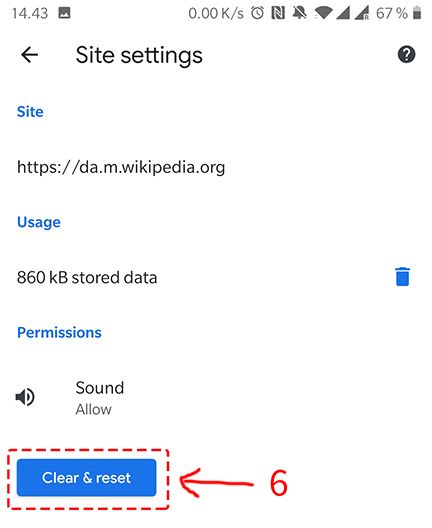 Looking for iOS guide?