Print your own backgammon set!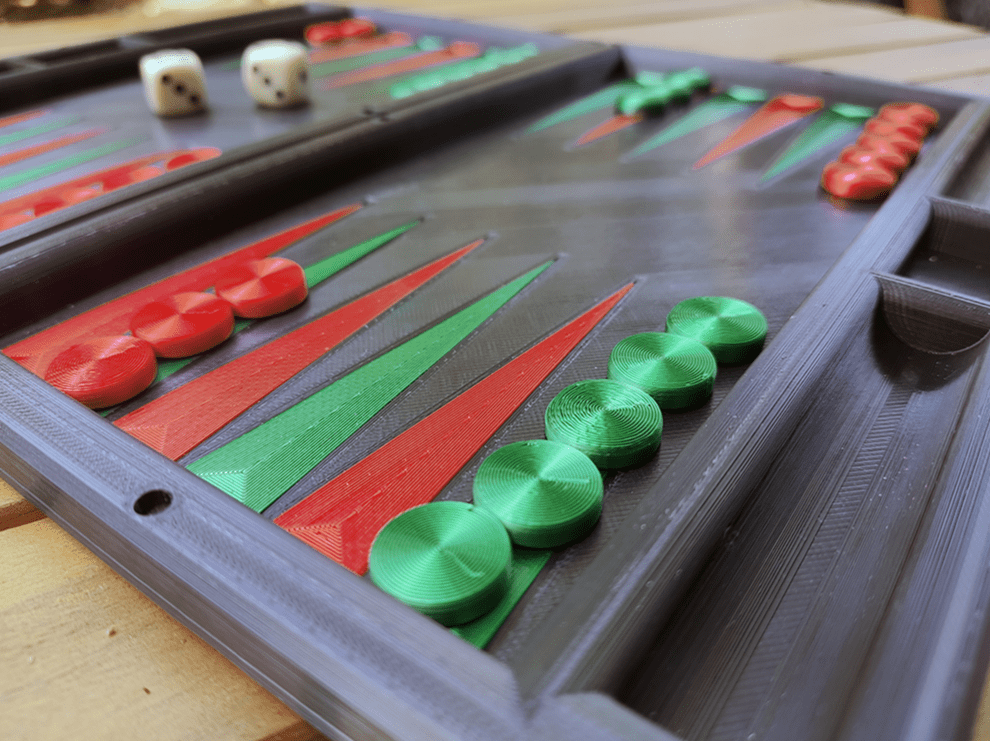 No backgammon? No problem! Feel free to download my 3d printable backgammon game, and get playing. The game includes the board with all the tiles and all the checkers, and is inspired by Modellaner's smaller backgammon. You will need 3 different colours of filament to make the game set, or you can use just one colour of filament and paint the printed pieces. The game is a rather large set compared to most of the available 3d printable backgammon games on the internet. The game measures: 242,5mm x 306mm x 13,5mm but only requires a print volume of 155mm x 250mm since it is made up of 2 half that are printed individually. I printed mine on a Creality ender 3 max.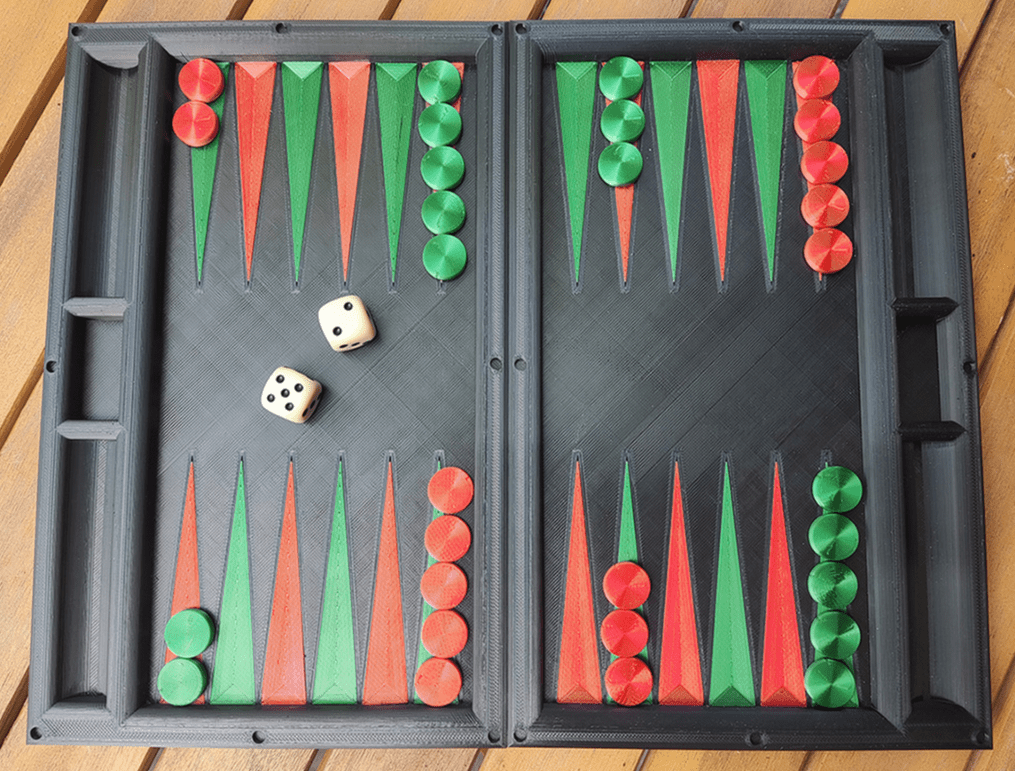 To assemble the game, you can either press the tile inlay into the board using force. I used a wood working clamp to squeeze them in place, this way they are not coming out again. Alternatively, you can scale them down 2% before printing - this should be easier to fit, but they will probably need a few drops of glue to be secured. If you wish you can insert neodymium magnets in the circular cut outs all around the edge. This way the 2 halves will lock together lightly. The magnets that fits the cut out are circular Ø: 4mm x 1,7mm, these can be bought for cheap on several website. You will need 20 magnets in total.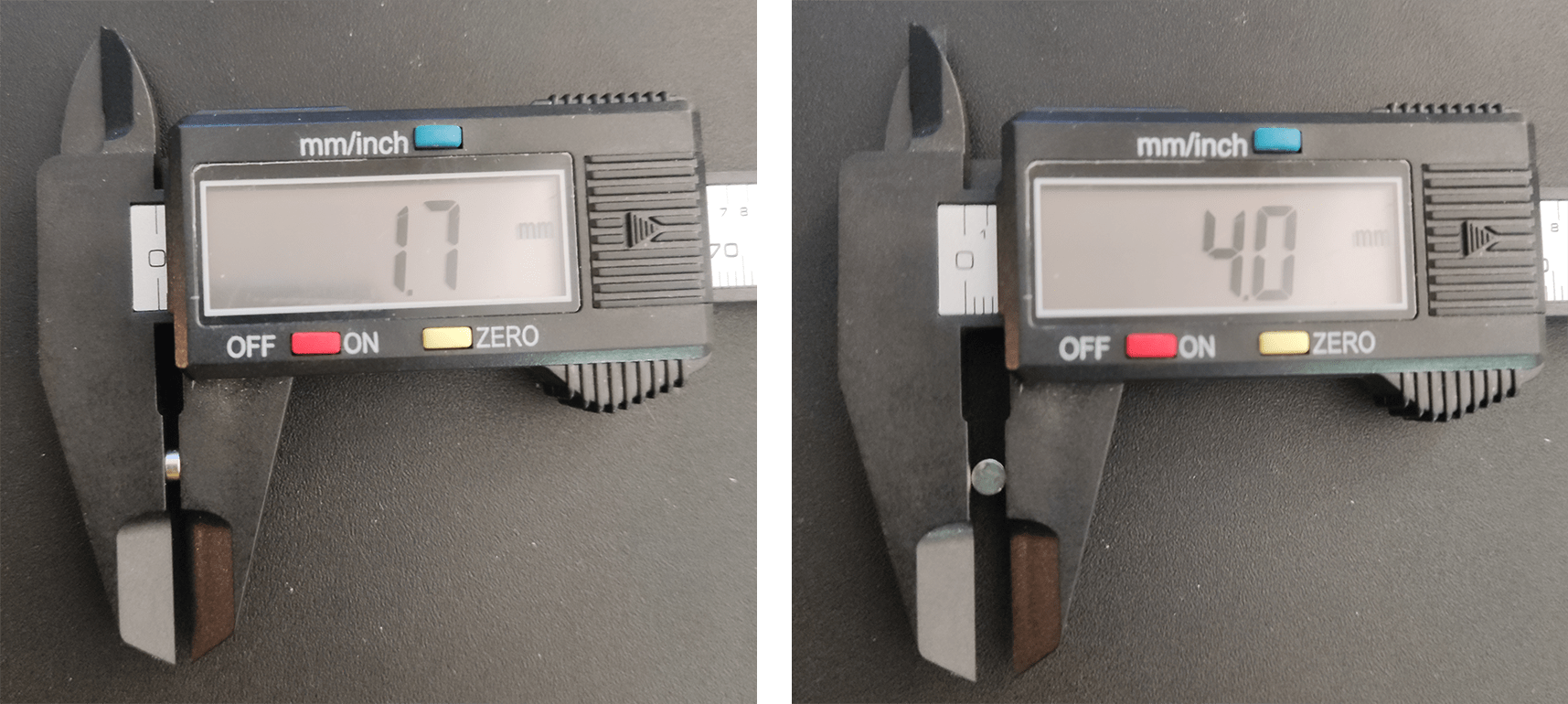 Download backgammon from: https://www.thingiverse.com/thing:5360397